A high percentage of women who have become leaders in their field were educated at girls' schools. Girls perform better at school and in life if they are educated at single-sex schools.
Continue Reading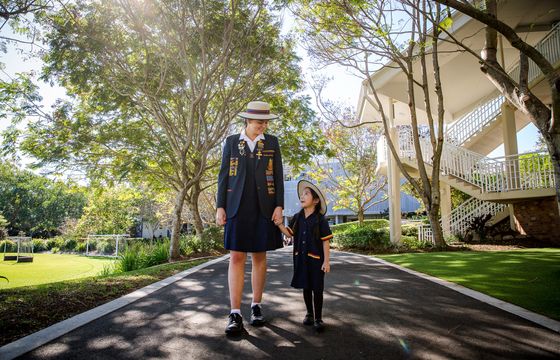 The spirit of St Hilda's shines when the actions of students of all ages reflect their school motto, Non Nobis Solum – Not For Ourselves Alone. Each year, selfless acts include raising funds for the Anglicare Crisis Centre at Surfers Paradise, Abri Aged Care, Paradise Kids and the Cancer Foundation, to name a few. Students also strive to be global citizens, raising awareness of marginalized communities and participating in global aid and community projects.
Continue Reading
St Hilda's School, an Anglican day and boarding school for girls, was named after Saint Hilda, the seventh century Abbess of Whitby. Hilda was a scholar who established a monastery for women and men at Whitby, located on the coast of England. She was an advocate of equal rights for women and demonstrated compassion for others.
Continue Reading